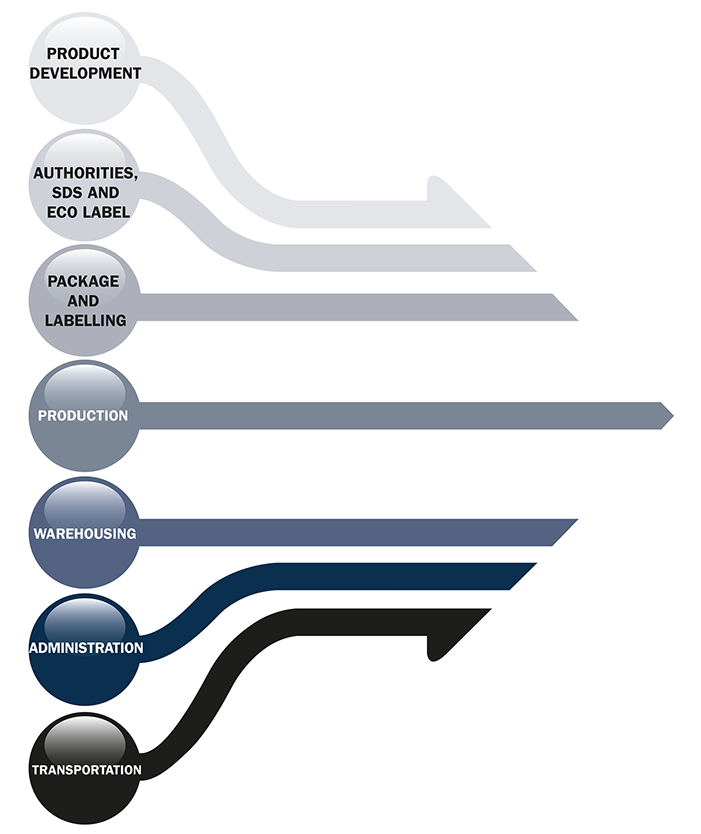 • Together we review you needs regarding product characteristics and design.
• Mico is responsible for the requirements set out by the authorities, safety data sheets and Eco labelling.
• Enjoy the advantages of our extensive network of suppliers of; bottles, cans, caps, spray triggers, labels, etc.
• Our flexible production facilities enable a broad variety of bottles and cans as well as a wide volume range.
• We keep stock of your products allowing for immediate deliveries.
• We take care of all administration for your product.
• At your request, transportation is booked. Mico issue all documentation.